Today is International Epilepsy Day, seeking to disentangle facts from misconceptions, and to raise awareness about this disease.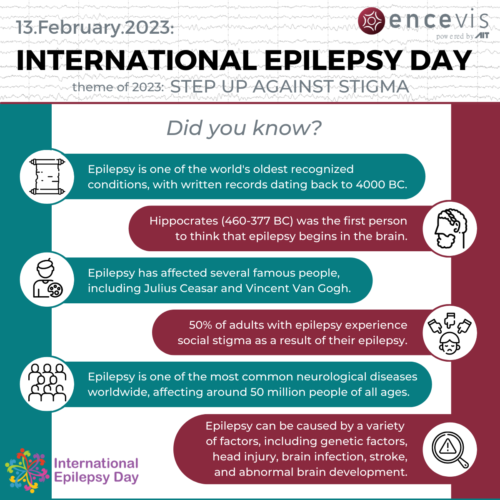 Visit us at American Epilepsy Society Annual Meeting! You will find us at booth #635. Come and try out the encevis software yourself. See how easy it is to review the results of our automatic spike and seizure detection. Watch various types of artifacts disappear with our artifact reduction solution. Extract the interesting information from the data with our trending module. Or simply come by and say hi!

This weekend we are going to visit Salzburg to attend the 8th London-Innsbruck Colloquium on Status Epilepticus and Acute Seizures. We are looking forward to meeting there as many of you as possible, presenting encevis, and learning about recent advances in the field. City of Mozart, here we come!